Dr. Howell's Dental Discussion
Posts for: February, 2013
By James B. Howell, D.M.D.
February 17, 2013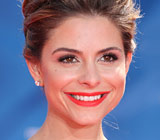 As the youngest person ever to host Entertainment Tonight, Maria Menounos, an independent filmmaker, actress, and co-host of daily entertainment news program Extra, has made a huge splash in the world of entertainment journalism. However, she is also an avid ambassador for the American Diabetes Association, a cause that is very dear to her heart because her father is a diabetic.
Her father's illness taught Menounos and her family about the importance of maintaining good general and dental health. This included a diet packed with fruits and vegetables, many of which they raised themselves. According to Menounos, they also ate little-to-no junk food. These habits still help keep the busy celebrity journalist fit and smiling with beautiful, healthy teeth.
Speaking of her smile, Menounos openly discusses her oral health in her interview with Dear Doctor magazine. She has had no major dental enhancements — not even braces — but does occasionally brighten her smile with tooth whitening. She also feels that her teeth are healthy due to the sealants she had as a child.
We could not agree more with Maria! Sealants for the tiny grooves in teeth known as "pits and fissures" are something that every parent or caregiver should consider for their children. The enamel of newly erupted teeth is more permeable, meaning that the acids produced by bacteria in the mouth can damage these teeth more easily, making them more susceptible and less resistant to decay. The good news is that dental sealants help protect teeth until the enamel has matured. Because of sealants — along with fluoride, good hygiene, and better nutrition (including less sugar consumption), tooth decay has been dramatically reduced.
If you are interested in learning more about dental sealants, contact us today to schedule an appointment so that we can conduct a thorough examination. During this private consultation, we will also discuss any questions you have as well as what treatment options will be best for you or your children. However, to learn more about dental sealants now, you can continue reading the Dear Doctor magazine article "Sealants for Children." And to read the entire interview with Maria Menounos, please see the Dear Doctor magazine article "Maria Menounos."
By James B. Howell, D.M.D.
February 03, 2013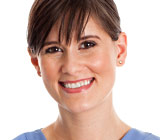 We say that we are going to have our teeth cleaned — but a lot more than simple cleaning takes place during a visit to a dental hygienist.
Health History
Your hygienist will ask you about your general health and your dental health and any recent changes in either. By doing so she will pinpoint any issues that require special precautions during your cleaning.
Cancer Screening
Next, the hygienist carefully examines the skin in and around your mouth looking for lumps, bumps, sores, tenderness or swellings and refers areas of concern to the dentist for further evaluation. The hygienist is one of the few people who get to closely assess your whole mouth, so she is trained to spot cancer and other diseases.
Evaluating Your Periodontal Health
Your hygienist will look closely at the state of your periodontal health (from peri meaning around and dont meaning tooth). This includes checking your gums and the other tissues surrounding your teeth for inflammation (gingivitis) or bleeding.
Checking for Decay
The hygienist will examine your teeth for decay and will note the location and condition of stains or hard mineral deposits (calculus or tartar). These deposits result from a buildup of plaque (a film of bacteria) that has not been removed by daily brushing.
Scaling
The hygienist uses hand tools or a sonic scaler to remove the calculus from your teeth.
Polishing
A mechanical polisher and an abrasive polishing compound are used to polish the surface of your teeth so that they are smooth, making them more resistant to plaque, removing stains and leaving your teeth feeling squeaky clean.
Measuring
The hygienist uses a tiny probe to measure the space between your teeth and gums. Periodontal disease begins by forming pockets between the teeth and gums, so this measuring is key to your periodontal health. Generally a space of 3mm or less indicates healthy gums, pockets of 4 to 5mm indicate periodontal disease that may be reversed with good oral care at home, and pockets that are 6mm deep or more require specialized treatment by a dentist or periodontist (a dentist who specializes in care of gums).
Education
Based on the observed conditions of your gums and teeth, the hygienist will provide information aimed at improving your home oral cleansing routines and about your risk for tooth decay and gum disease.
Making Your Next Appointment
The hygienist will make an appointment for your next cleaning — in three, four, or six months depending on the health of your gums and teeth. Keeping these appointments not only keeps your teeth looking their best, but it also assures good management of your dental health.

Contact us today to schedule an appointment to discuss your questions about dental hygiene. You can also learn more by reading the Dear Doctor magazine article "Dental Hygiene Visit."
Louisville, KY Cosmetic Dentistry
James B. Howell, D.M.D.
3936 Dutchmans Lane
Louisville
,
KY
40207
(502) 899-7766